Walkies and the perfect dog walker
As we are seeing a hint of sun and fresh new smells, we bet your dogs are as excited as ever to enjoy their walkies! We spoke to Paula Slyusarenko, animal welfare advocate and dog-walking expert, to help us choose a good dog walker. Read on to find out more about her!
It may surprise you to know that dog walking is not regulated, and anyone can set up a business regardless of their experience around dogs. It is therefore so important to do your research before employing a dog walker.
The standards I have for my own dog walking business are very high. I have a lot of behaviour knowledge and focus on both the physical and emotional wellbeing of the dogs I walk. For this reason, I will only walk dogs from the same household together, and I always keep them on lead. Ultimately this is to ensure that they are safe.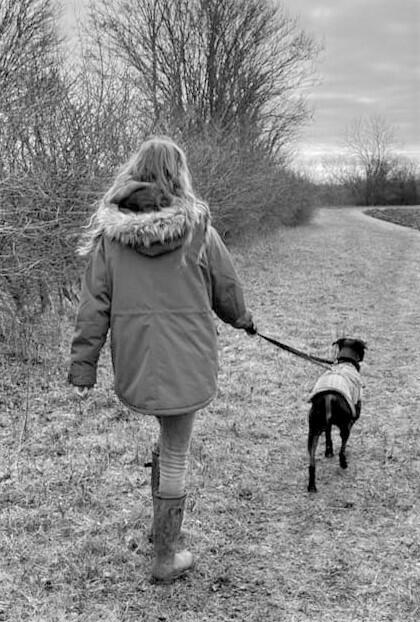 Whilst it might seem like a great idea for lots of dogs to run off lead together, I'm not comfortable that an individual person can manage this to ensure all dogs are safe or should something go wrong.
All interaction with the dogs in my care is positive reward. I use praise, treats or toys to encourage behaviours such as walking nicely on the lead. I also ensure my walks include lots of sniffing as this is so important for a dog's mental well-being and encourages calmness.
Any professional working with dogs should be endorsing positive and reward-based communication as well as having the knowledge to recognise when a dog is happy as well as understanding if they were feeling worried or anxious.
It is well documented that pulling on a dog's neck is uncomfortable for them and can cause injury. For this reason, all the dogs I walk wear harnesses. I may use an additional clip on the collar for safety, but I insist on a well-fitted Y-shaped harness.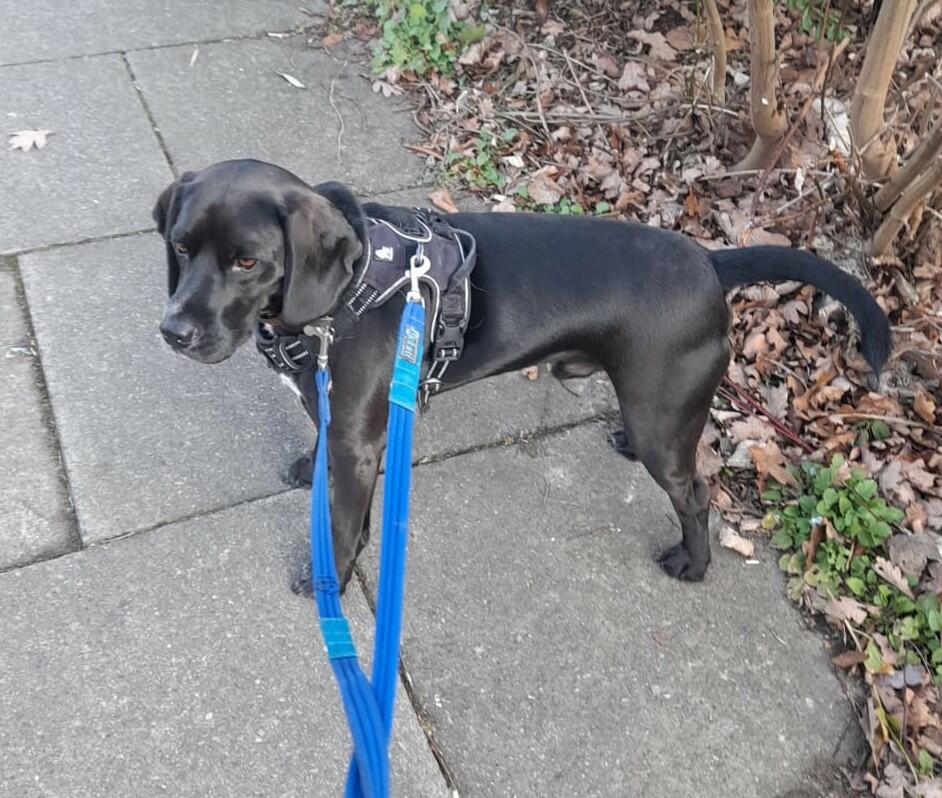 Other questions to ask.
Are they insured and does that include everything such as transport and walking with dogs from other households if this is the case? Always ask to see a copy of their insurance if this isn't volunteered to you.

Do they have references? Ask to see copies of letters of recommendation from animal welfare professionals such as a vet if possible.




How much information do they ask for about your dog? They should ask you to complete some paperwork, so they are aware of your dog's likes and dislikes, and allergies and most importantly ask for your vet's details. A professional dog walker should have a plan in place in the event of an emergency.




When sourcing a dog walker, check their reviews and social media postings. This will give you a feel for what they do with the dogs in their care.




What does a walk look like for your dog? How long will they be out? Where will they be walked? Will this be an enjoyable experience for your dog?




Safety should always be a priority. Any walker that lets a dog off lead straight away is not responsible and you should also consider whether it is safe for a dog to be walked off lead by your walker at all.




Will your dog be walked alone or with other dogs? If other dogs, then what steps will be put in place to ensure the dogs are introduced properly and carefully matched to ensure there is no conflict? How many dogs will be walked together? Do you feel confident that this number of dogs can be managed together properly and kept safe?




Will your dog be transported in a vehicle? If so, how far and for how long? Would you dog be comfortable travelling in a vehicle with other dogs? What happens on hot days? Will your dog be secured properly and safely? Does your dog enjoy travelling? If not, then this isn't the right walker for them.




How much behaviour knowledge does your dog walker have? Will they recognise if your dog is uncomfortable or anxious and respond to this? Anybody who is up to date will carry treats and practice positive reward and will be calm and gentle around your dog.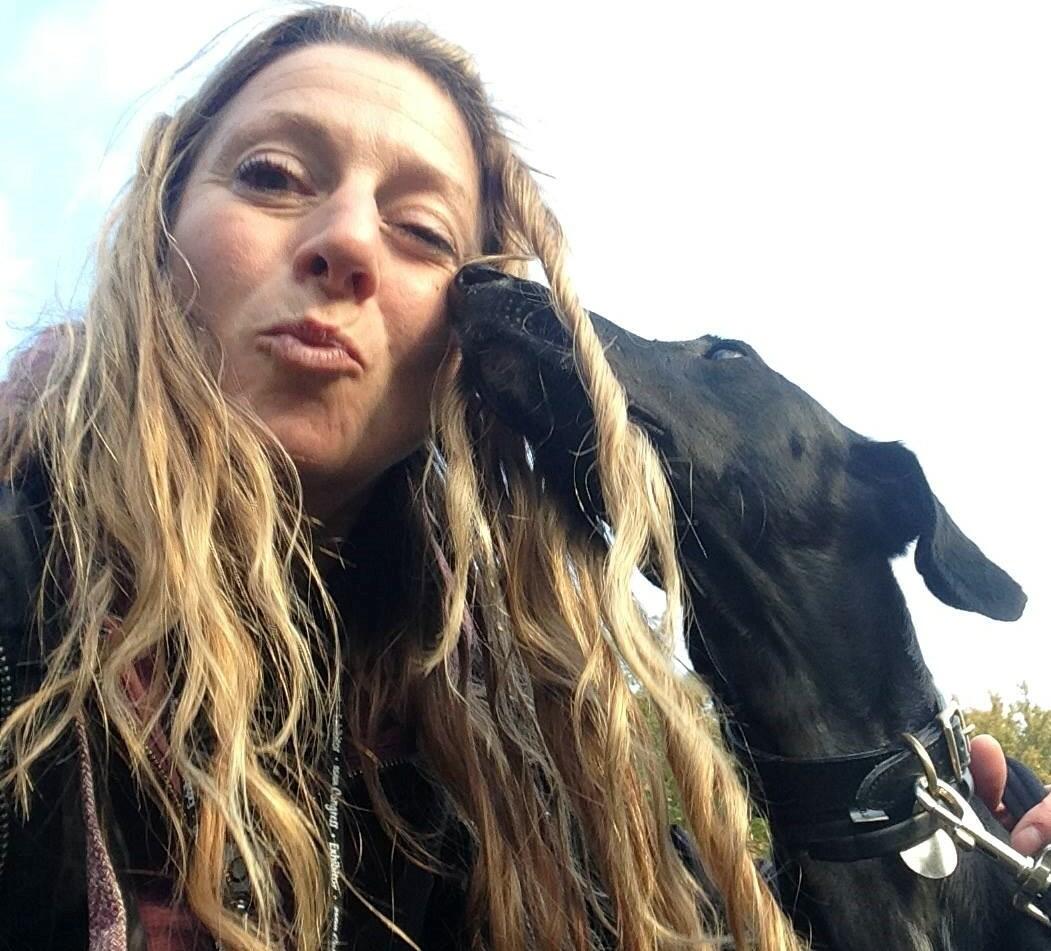 Personally, before employing anyone to care for my dogs, I would want them to meet my dogs so I can assess how they interact with them. I would then want to accompany them on a walk prior to asking them to take responsibility for my dogs.
Ultimately before employing anyone to care for your dog, you should ask yourself the following questions:
Will my dog be safe?
Will my dog enjoy this activity and have fun and feel relaxed? If the answer is no or your dog shows signs of not wanting to go on the activity you have planned for them, then this is a clear sign that this isn't the right choice for your pet and could lead to anxiety and behaviour problems for the future as well as obviously having a negative impact on your dog's wellbeing.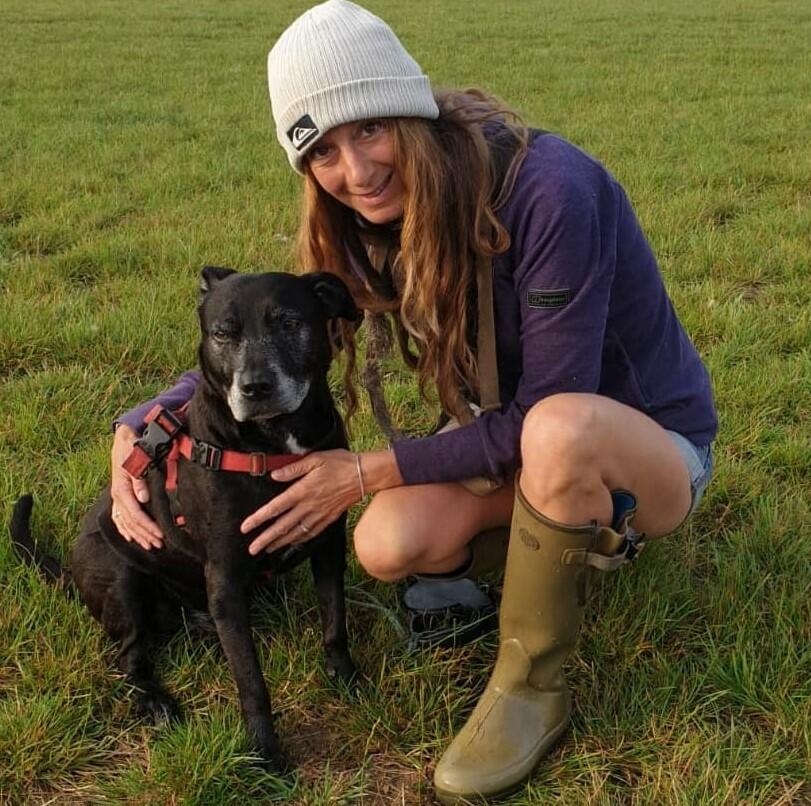 Paula Slyusarenko offers a professional dog walking service alongside running her veterinary consultancy business. She has spent her career in the veterinary industry and has a great deal of knowledge about animal health and welfare through working alongside veterinary professionals.
Paula took on her first rescue dog in 2005 and has owned rescue dogs ever since. From 2009 to 2014 she ran a small dog rescue and continues to be a huge advocate for rescue dogs.
Paula has a sound understanding of dog behaviour and keeps up to date with qualified and fear free, proven to work training support.