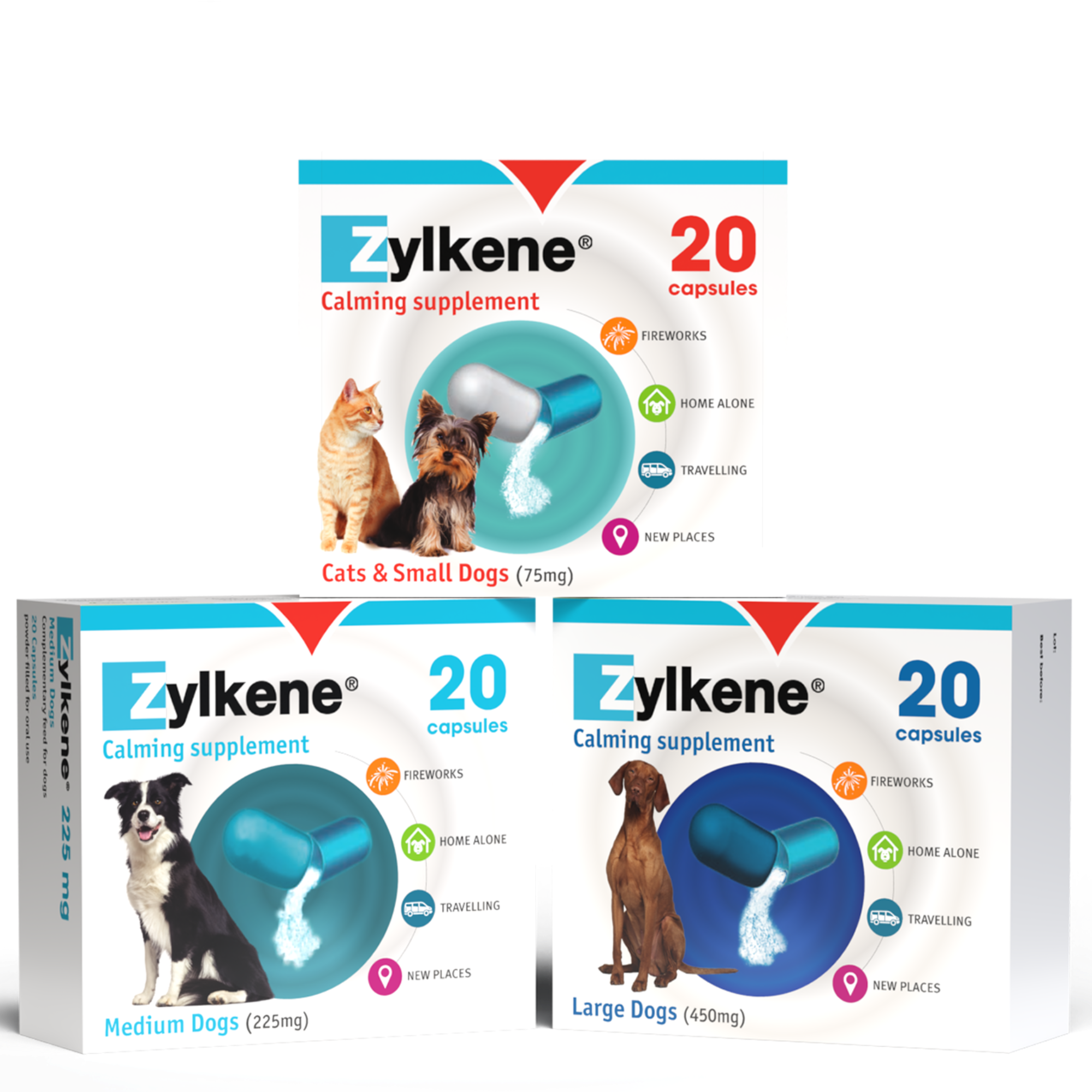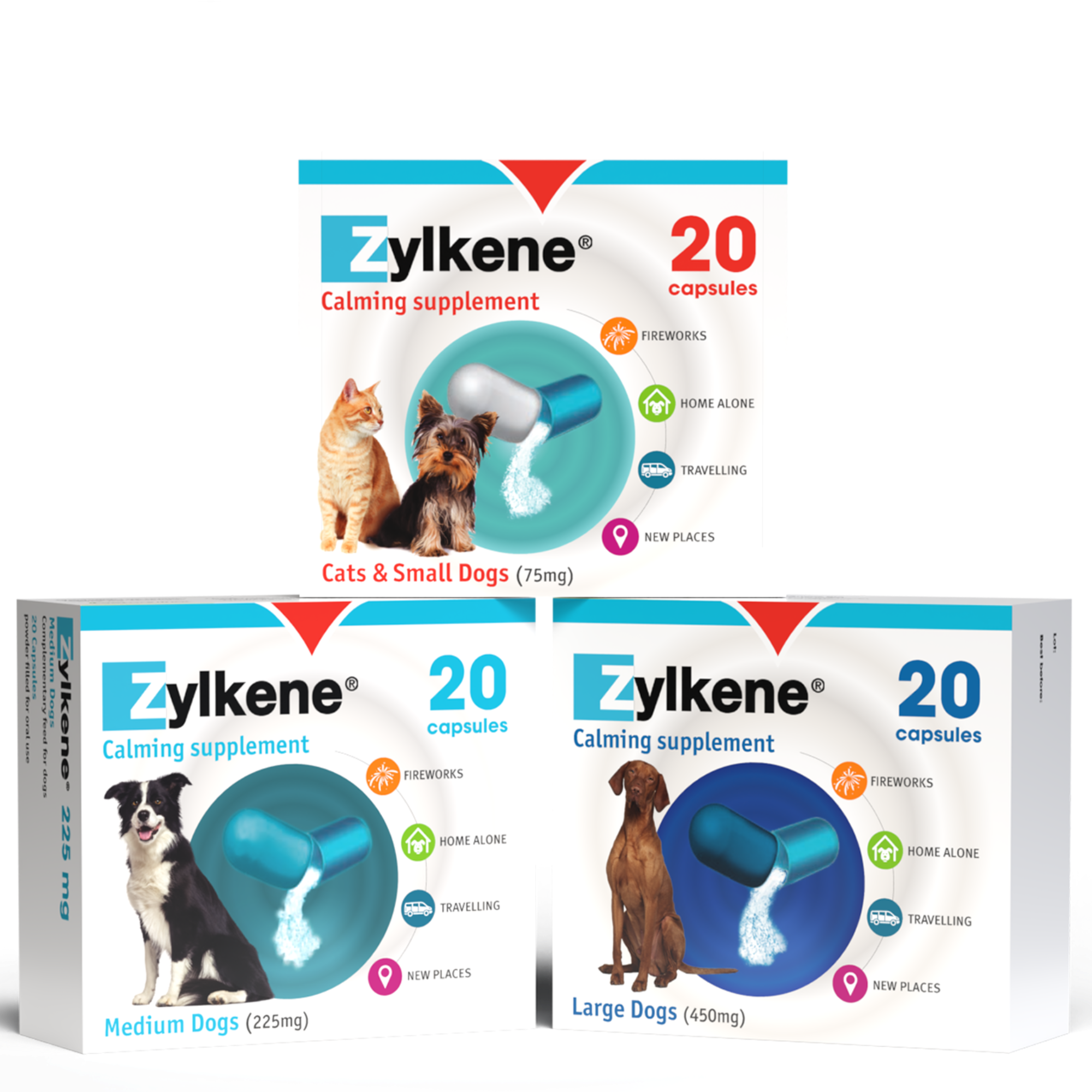 No.1 Calming Supplement in the UK* - Zylkene capsules contain a natural milk protein with proven calming effects for dogs and cats.
Helps your dog stay relaxed wherever they are
Easy to give – simply sprinkle onto your dog's food
Non-drowsy (No sedative)
Helps ease anxiety
Zylkene is a calming supplement that has clinically proven calming properties to help relax your dog inside and outside the home.
Zylkene contains a natural ingredient derived from a protein in milk called casein that has a peptide (protein) molecule, well known to promote the relaxation of new-borns after breastfeeding by delivering 'calming messages' to the brain via the body's natural 'messenger' system (scientifically known as Neurotransmitters).
Zylkene comes in capsule form – simply sprinkle onto your dog's food.
Give Zylkene 1-2 days before the predicted stressful event or when a change in their environment is expected to happen.


Cats and Small dogs, 75MG, Up to 5KG - 1 Capsule, 5-10KG - 2 Capsules.

Medium dogs, 225MG, 10-15KG
 - 1 Capsule, 15-30KG - 2 Capsules.


Large dogs, 450MG, 
15-30KG
 - 1 Capsule, 30-60KG - 2 Capsules.
---