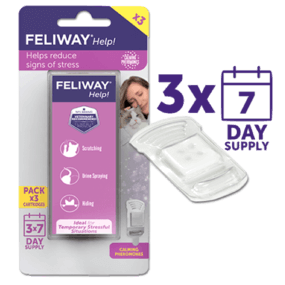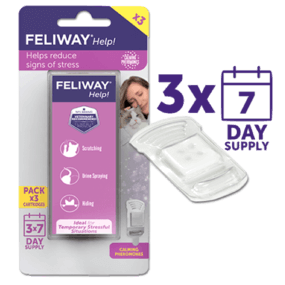 FELIWAY Help! Pack of Cartridges
3 cartridges of FELIWAY

Help!

lasting 1 week each.
be ready for your next adventure, so that your cat is always happy.
ideal for temporary stressful situations: Weekends away, Planned parties, Home Changes
Cartridges to be used only in FELIWAY

Help!

diffuser
One cartridge lasts 7 days
After 7 days remove old cartridge, and to continue use, just add a new one
Each diffuser cartridge covers an area up to 50m2.
Avoid plugging in the diffuser under shelves, behind doors, behind curtains, behind furniture, as this prevents the diffuser working properly.
---