ERMIDRA SPRAY 300ML - VETRUUS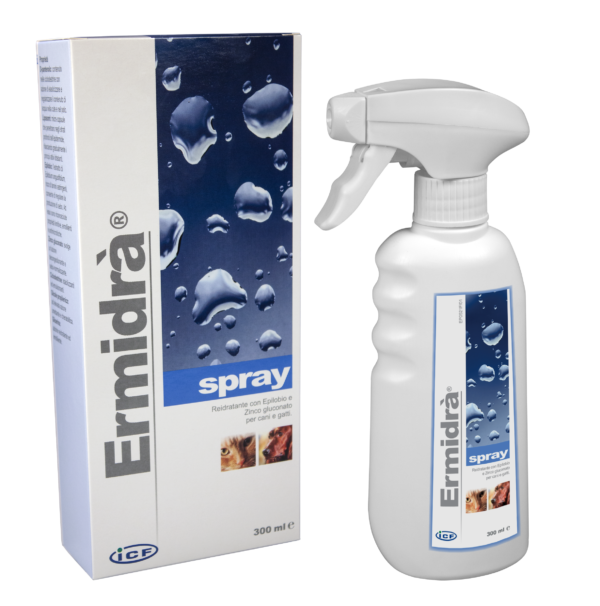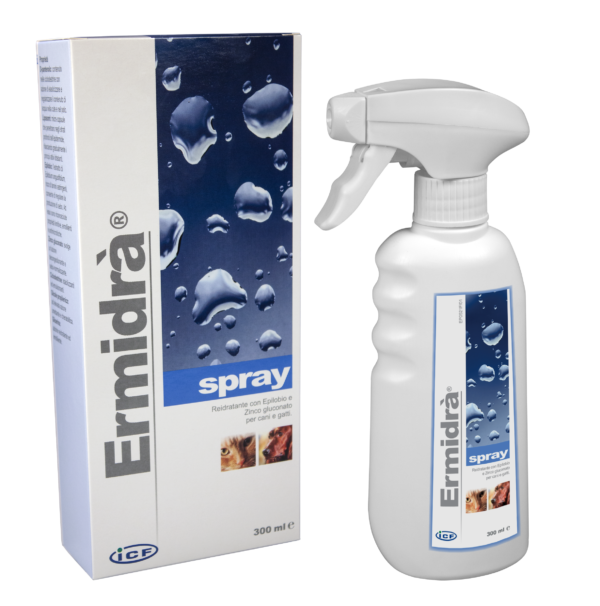 ERMIDRA SPRAY 300ML
VETRUUS
Ermidra Spray is a deep rehydration spray that helps restore skin barrier function and reduce itch. Specially formulated with a combination of moisturising agents including Zinc Gluconate, Epilobium, D-Panthenol and Glycerin, Ermidra Spray quickly soothes the skin and reduces redness and itch caused by environmental and food sensitivities. Liposomes help carry the active ingredients deeper into the skin to help repair damaged skin and restore and strengthen the skin barrier.
Ermidra Spray is an easy-to-use spray that can be applied 2 or more times a day to soothe irritated skin. It can be used alongside Ermidra Shampoo for daily management of the skin.
Ideal for use in-clinic to help reduce redness caused by hair clipping.
---