DOUXO S3 SEB SHAMPOO 200ML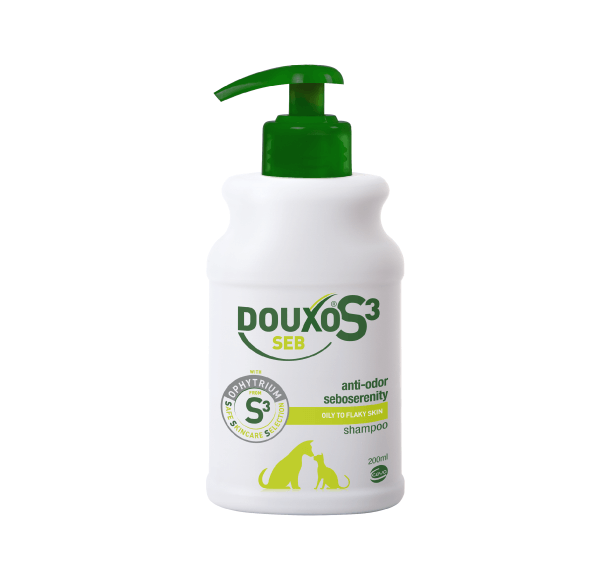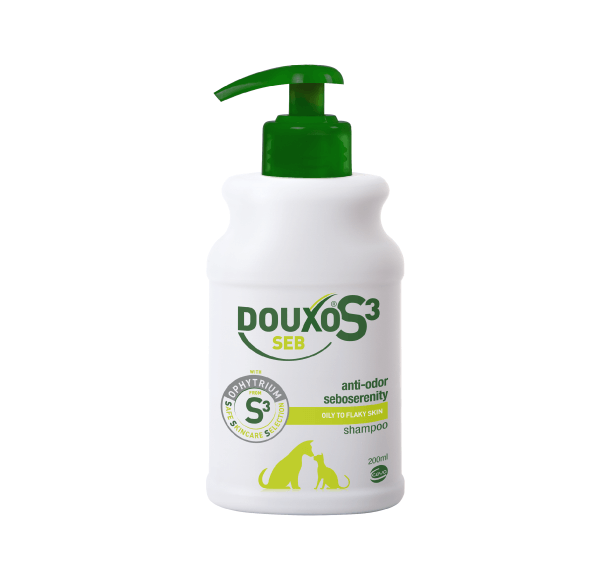 DOUXO® S3 SEB SHAMPOO
For dogs or cats with oily to flaky skin.
Helps control dandruff and odor by normalizing sebum production while hydrating the skin.
Detangles the fur and leaves the coat soft and shiny.
DOUXO® is the #1 non-prescription topical brand used and recommended by U.S. veterinarians for dogs and cats with seborrheic dermatological diseases.
Helps support the skin's physical barrier for supple, hydrated skin
Helps support the microbial flora for healthy skin
Helps soothe irritated skin  
Use DOUXO® S3 SEB Mousse for a leave-on solution
DOUXO® S3 SEB Shampoo and Mousse are meant to be used together in a clinically proven and consumer-friendly protocol.
Use one pump for every 4 lbs.  Double the dosage for long and/or thick fur. 
1.  Wet with cool water from the neck down
2.  Gently massage shampoo onto the problem area
3. Repeat on entire body and leave on for 10 minutes
4. Rinse with cool water until the water runs clear. 
5.  Repeat if necessary.
---