CarSafe Crash Tested Dog Harness Large
CarSafe Crash Tested Dog Harness Large - Company of Animals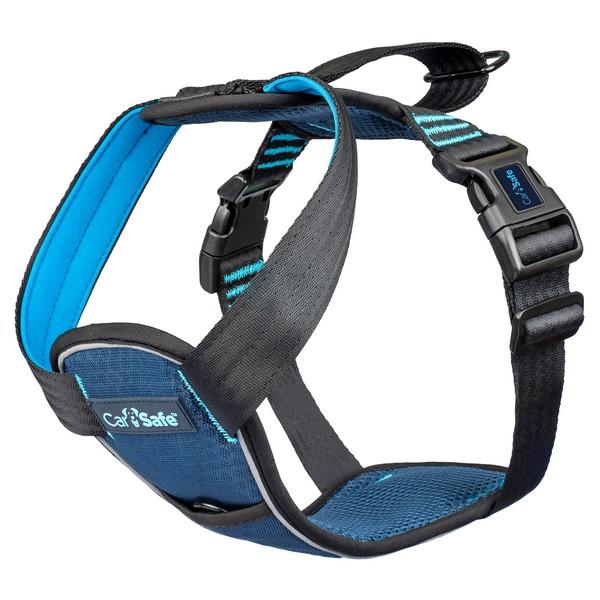 CarSafe Crash Tested Dog Harness Large
Company of Animals
This crash test certified dog car harness will keep your dog safe and secure. It utilizes your car seat belt system to create a safe dog car seat belt for your pet.  
Thanks to its cushioned and breathable layers, your dog can travel in comfort. Suitable for a wide range of dog sizes and breeds, it can also be used as a walking dog harness when you arrive at your destination.  
- With a comfortable lightweight design that connects directly to your car seat belt system, this crash tested harness provides a safe car seat belt for your dog. 
- Fully reflective fabric on the front chest piece ensures hi visibility in all situations at any time of day.- Cushioned and breathable layers designed into the chest piece design ensure your dog travels in comfort. 
- Upon arrival, this flexible dog car harness can be used as a conventional dog harness for walks, with both front and back lead connection points.
---