What does my vet prescription say?
If you ask your vet for a written prescription for your animal's medication, legally they are obliged to write one for you. This means you have the option to take your prescription to an online pharmacy, like Vets4u, where you will find cheaper prices and convenient delivery. There are just a few things we need to do to make sure your pet receives their medication quickly and without causing any unnecessary stress to you.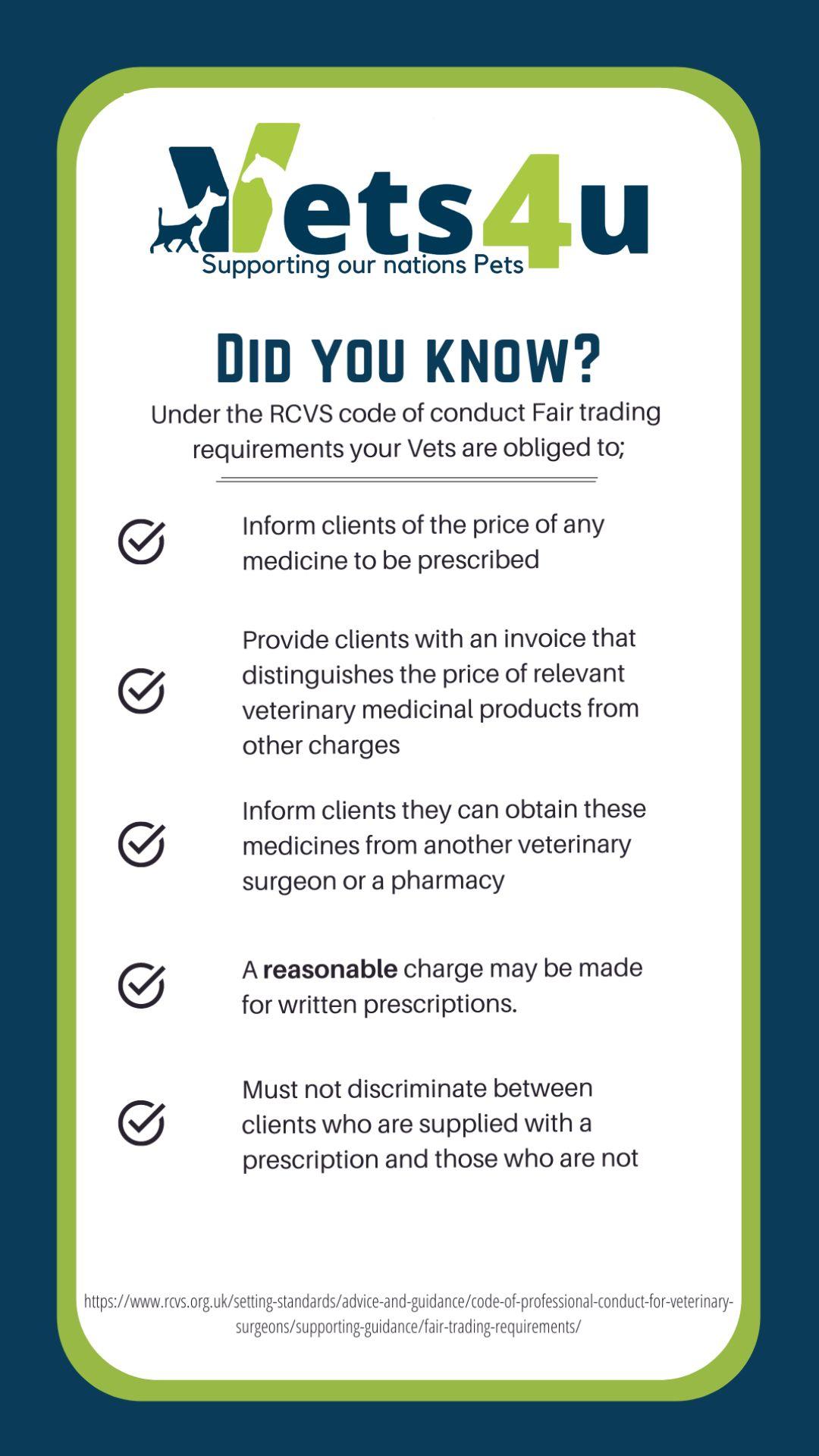 In the animal world, there is no standard prescription template, unlike the NHS FP10. This means we must understand the requirements needed to make an animal prescription Legal and Valid. When you send your pet prescription to Vets4u, we have to check that all these requirements are met before we can dispense the medicine for your pet. Luckily, our trained dispensers and vets will check this for you, but it is worth having a reference of what we are looking for just in case something is missing. You can help us out by making sure you send us a clear picture of your prescription when you purchase a POM-V (any item that says a prescription is required). You can either upload this image at the time of purchase, or email it to us at mail@vets4u.uk, and post the original copy to Vets4u at 13 Pomeroy Drive, Oadby, LE2 5NE.
What makes a prescription legal and valid?
We need the name, address, and telephone number of the person prescribing the product (your primary vet).
We check we can see the qualifications enabling the person to prescribe the product. It is recommended to cite MRCVS or the SQP's registration number on the prescription.
We will need the name and address of the owner or keeper of the animal.
We check the identity (including the species) of the animal or group of animals.
We need to know the premises at which the animals are kept if this is different from the address of the owner or keeper. This may be important if an animal is shared between households.
The date of the prescription must be within 6 months for Non-Control Drug products.
There must be a signature or authentication of the person prescribing the product.
To check we are dispensing the correct medication, the prescription must contain the product name and amount prescribed, dosage and administration instructions, and any necessary warnings. We may also see a stated withdrawal period (if relevant) and a statement to say if it is prescribed under the cascade.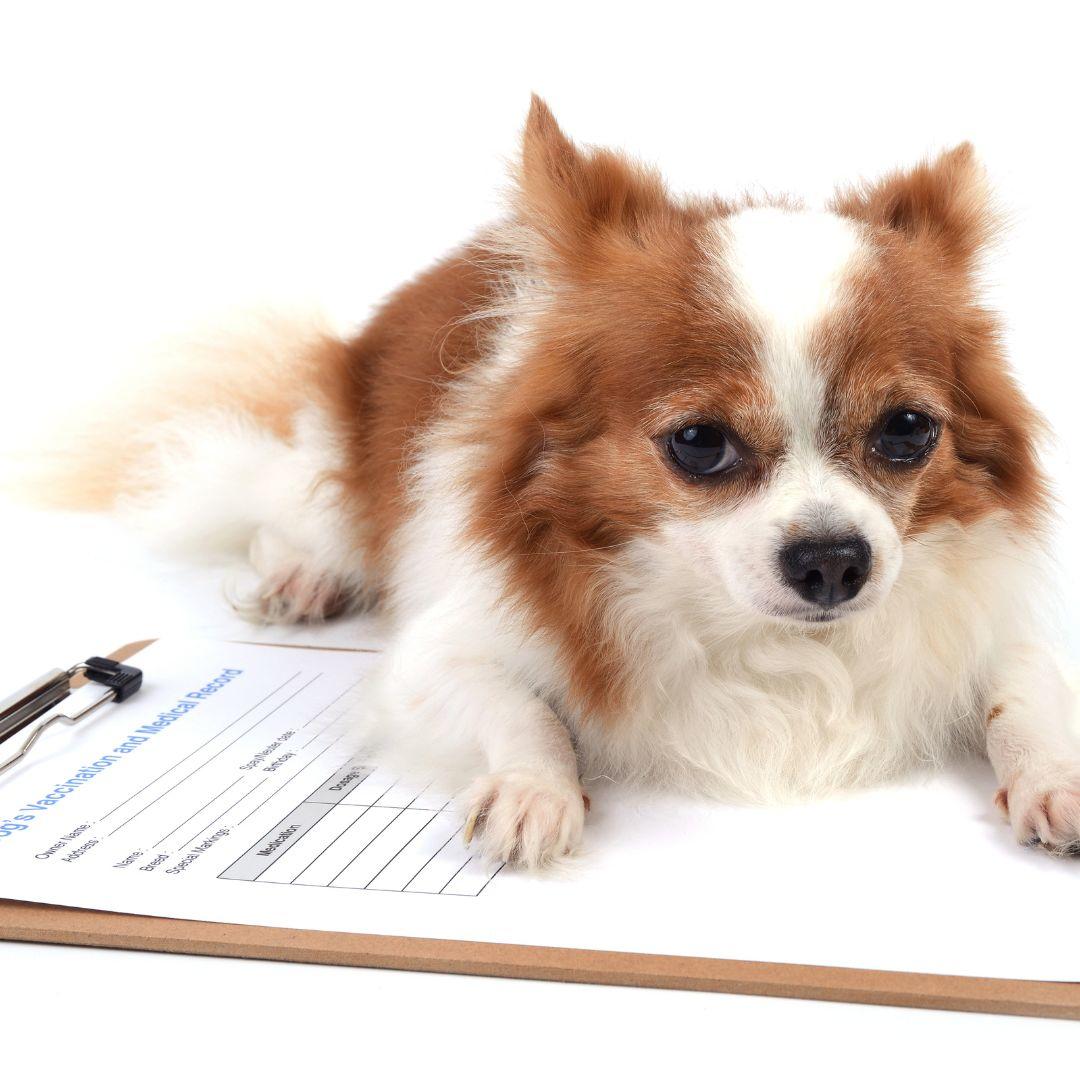 Why do we check prescriptions?
Checking prescriptions is always a good idea – there is no harm in casting a fresh pair of eyes over such an important document. At Vets4u, we believe in performing our due diligence whenever an animal's health is involved. Here are a few of the things we are looking for:
Errors in Prescribing

Falsified Prescriptions or annotations

Errors in Dispensing

Clinical requirements

Legal requirements

Best Practice

Supports safer patient outcomes

Stock Selection

Duplicated Prescriptions

Recording purposes
Why come to us?
There are several steps necessary to check the validity of your pet's prescription. First, it is screened by one of our trained dispensers. Then, our vet will perform a clinical screen, and double-check that everything is correct and safe for your animal. Finally, the prescription and dispensed product are checked a third time by another qualified dispenser, before being packed and posted to you!
Not only do we think it is important to perform all these checks for you and your animal's safety, but ordering your animal prescription medicine online with Vets4u is cheaper than buying directly from the vet. Our couriers will deliver right to your doorstep for your convenience, and you have the option to add any other items to your basket at the same time. We also use an animal health tracking system called Digitail, which is unique to Vets4u. By joining us on this platform for free, you can keep a digi-tail diary of your pet's health including weight tracking and ordering repeats from your prescription. We can dispense your medication repeats for up to 6 months from the prescription date if you need it! It is the easiest and quickest way to streamline your pet's healthcare. Click HERE to find out more about it.
We are an RCVS-registered practice with an Accredited Internet Retail License granted by the Veterinary Medicine Directorate. You will see our accreditation logos at the bottom of our website. We worked hard to earn these accreditations and continue to keep a high standard of clinical service – you can be confident that our online pharmacy is the best!
Next time you need to fulfil a prescription for your pet, why not give us a try?