Heropaws is a charity close to our hearts at Vets4Vets. They share our compassion for working dogs and support them through retirement. We asked Jaime Garner to tell us a little more about their work: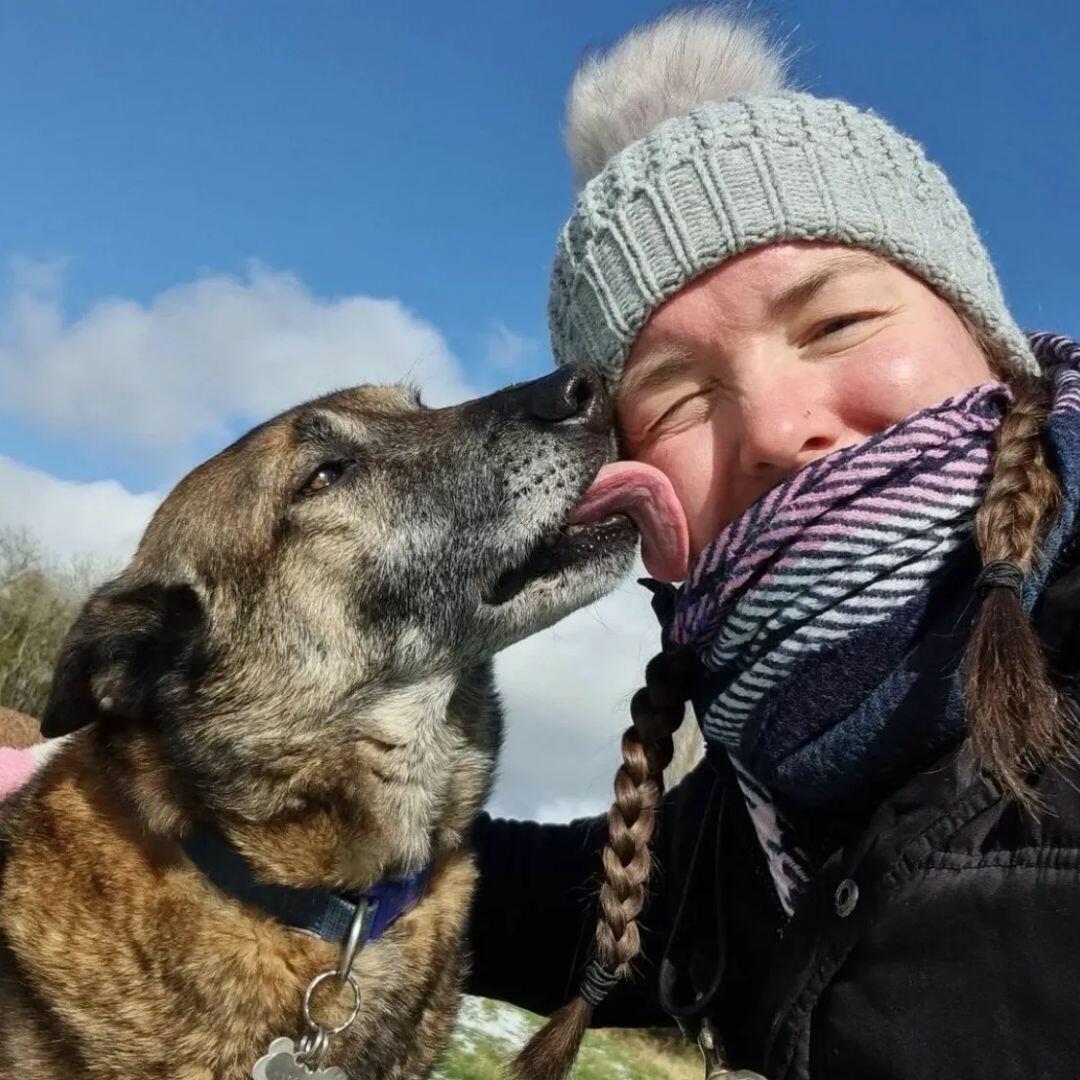 Meet Stikky, a retired High assurance search dog who served in Afghanistan, and is now the mascot for Hero Paws. Click his picture to find out more about him!
1. Who are Hero Paws and what do they do?
Hero Paws is a registered charity that supports all services that employ working dogs, from Military and Police to civilian sectors such as HMPS, Security, Conservation, and Search roles.
We offer an unbiased process that aids all dogs to retire whether that be from failed training, unable to meet their current training standards or they have come to the end of their service. We offer to help bridge the gap from service to the general population, to search for and rehome to the perfect home. We offer continued support and guidance to make sure these dogs live out the retirement they deserve.
2. What current causes are you working on and wish to highlight?
We have many ongoing causes from supporting veterinary care to training and decompression for potential rehoming projects. A couple of our most recent projects are helping the families with their veterans' struggles to decompress and adapt to a civilian world. Working with local trainers and behaviourists and our own training team on hand at the end of the phone throughout. Some dogs will adapt quickly, but others can take some tweaks and support for the families
3. Are there any stories you can share about your own experiences of MWDs?
Our personal experiences include being operationally deployed as handlers in various locations all over the world, training new dogs at the training regiment for various squadrons as well as retraining the dogs for their new homes in the general population. We've now got 4 years of decompression training here in the general population, working alongside the general public and helping them adapt to their new worlds. Alongside supporting serving soldiers and officers help adapt their worlds to support the one foot in one foot out worlds
Our combined knowledge ranges from live searches and patrols to kennel management, animal husbandry, and holding paws at their end of life.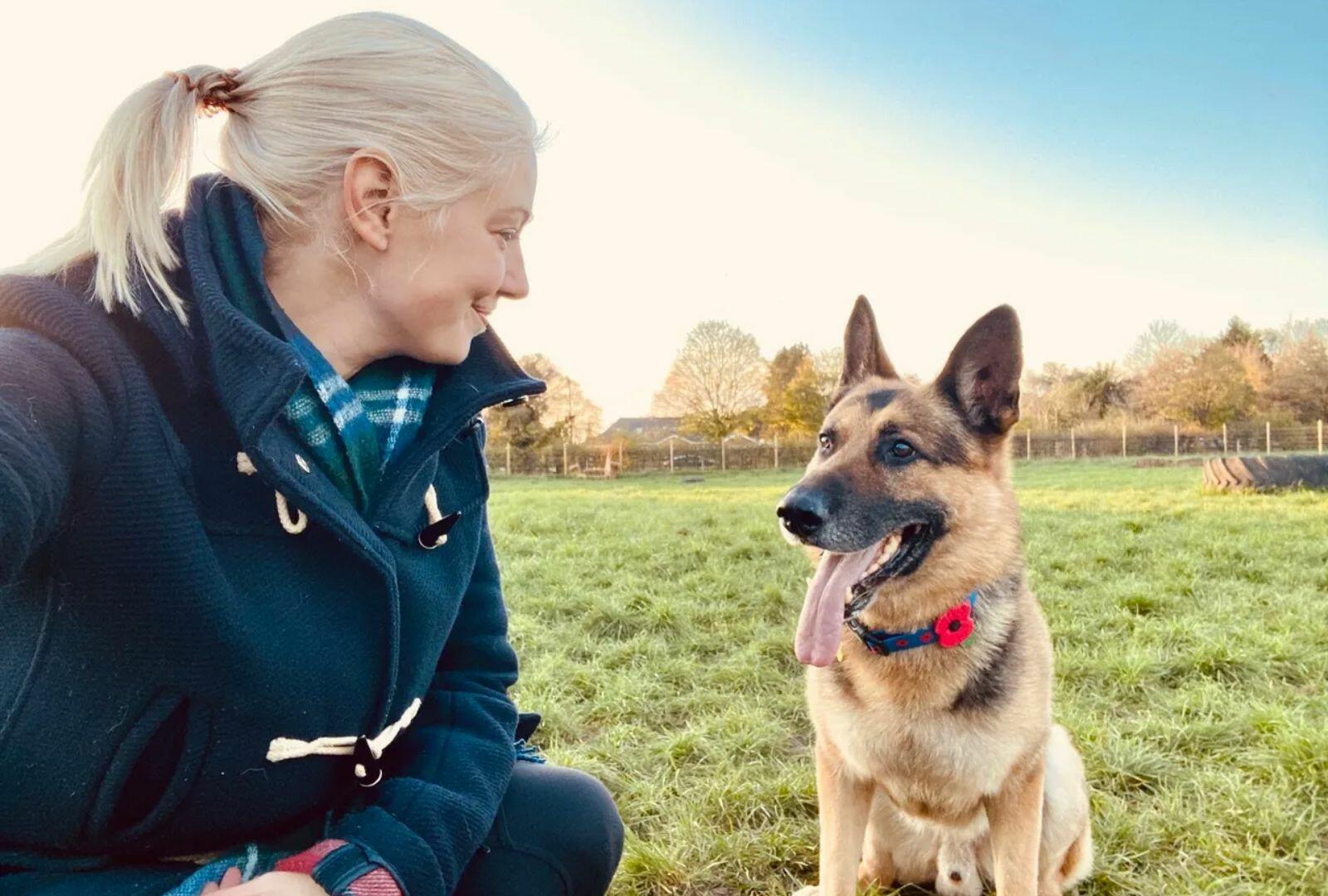 Click Fedor's picture to find out about his adventures!
4. Do you think dogs or pets in general support veteran mental health?
The right animal can be a great support to a human with mental health issues and vice versa. It's a process that shouldn't be taken too lightly as the care of the animal should be as important as the care of the human.
There are so many pros to mental well-being with having an animal in your life but this should not be seen as a fix as the care of the animal and human together should be a process overlooked by professionals both in human and animal behaviour. The match is so important and if made wrong can be detrimental to both animal and human welfare and the continued support for both should be as long-standing as the relationship
5. Can all ex-service dogs be rehomed?
Yes, some may take a little longer, and some will need a more specific home, but in the right environment, any dog can thrive. We aim to match the dog to a home that will best meet their needs, whether this is with a single person, in a family unit, or a home with other pets. It is not a one size fits all. Every case is treated as an individual. The idea of a sanctuary would be they all get that chance to take the time they need to adjust to their new world and live happy comfortable lives until that perfect bespoke home is found
6. What are the main differences in rehoming an ex-service dog?
Many of the dogs have spent their long lives in kennels and in a driven role, whether search or protection so their outlooks are different to many. Many ex-service dogs will need some form of decompression and new environmental training - this could be learning what a washing machine is, who a bin man is, or the noise of children playing outside their homes. The new families need to be understanding and taught what behaviours may be present and how to manage them.
Many dogs are older and after a full and active service may have ailments and underlining veterinary care requirements, which can often be expensive, sadly this can often put many people off caring for one of these dogs.
Many of these dogs have been worked from a young age and will not understand basic boundaries, manners, or expectations structured to a home environment, like basic puppy training. Some will have never been socialised with other dogs or even know how to engage and play.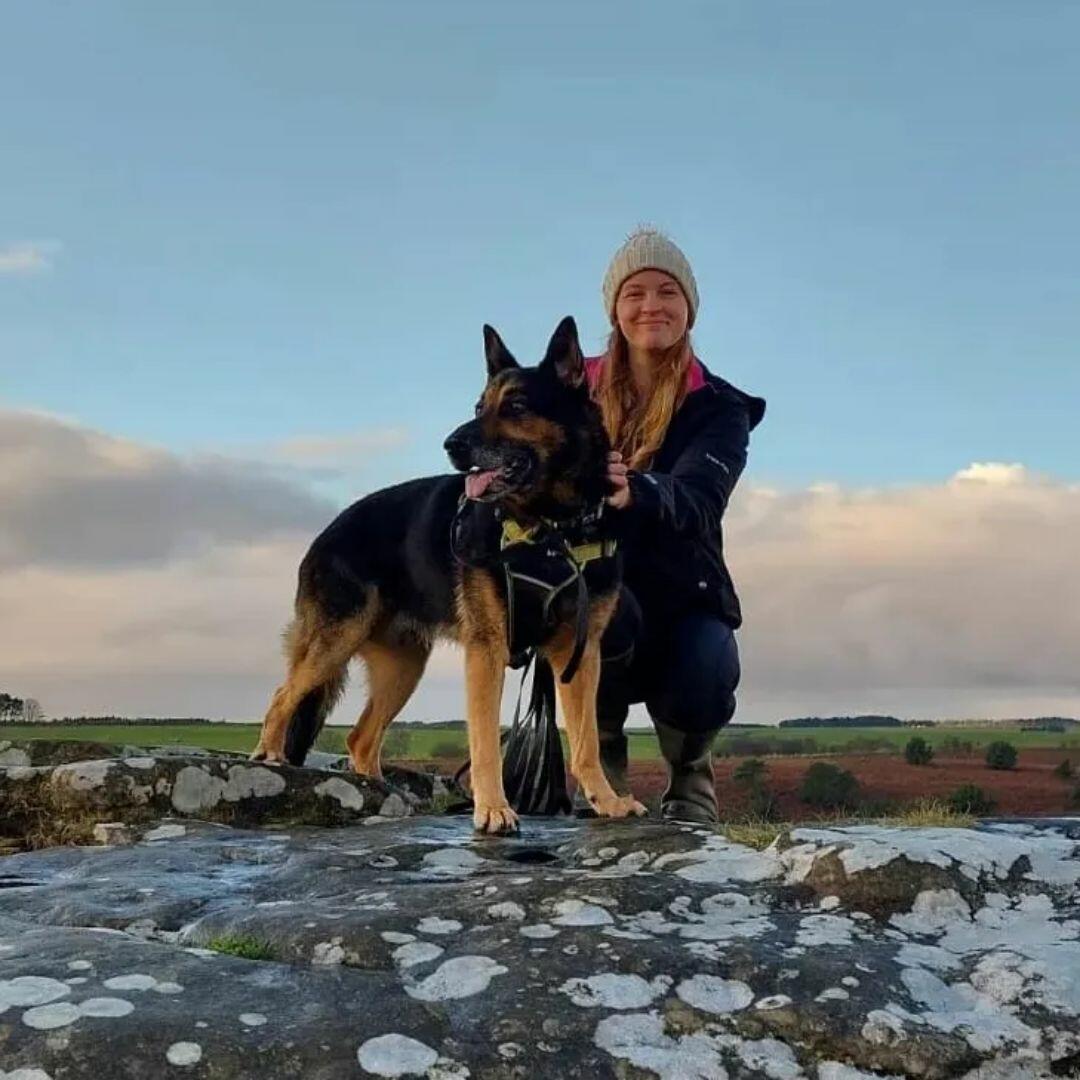 Meet Nelson, a retired German Shepard from the West-Midlands police force. Click his picture to find out more about him!
7. What is the most rewarding part of running Hero Paws?
Watching our heroes find their happy ever after families and seeing them thrive in their new lives. Seeing them be able to relax and be a dog. Finally getting their very own hooman.
8. What would someone need to do to rehome an ex-service dog?
Understand what they are taking on and make sure it's for the right reasons. Think long and hard and not just the next few weeks, but the next few years. Plan ahead. What to do if circumstances change, what to do for the needs of the dogs in particular circumstances like holidays, sickness, and job obligations.
Fill out a questionnaire on our website and be as honest as you can. Prospective owners need to be willing to work with the team and take on their advice to ensure the process goes smoothly.
9. If Hero Paws had one wish, what would it be?
For all dogs to get the opportunity for an unbiased chance at a new life, to experience a loving home and to relax in their retirement.
10. How can people support Hero Paws?
There is no small or large way to support us, all support is huge to us. It can be sharing our story, liking a post on social media, helping us raise money to support these dogs and families, and last but not least finally raising enough funds to open and run our own sanctuary.
We hope our interview with Jaime has highlighted some of the issues working dogs face in their retirement. We are so pleased to support them through Vets4u and Vets4Vets.