Can I buy my prescription pet medicine on amazon?
Can I buy my prescription pet medicine on amazon?
Yes, you can! As a strategic partner with Amazon, you can buy your prescription medicines from us through your Amazon account.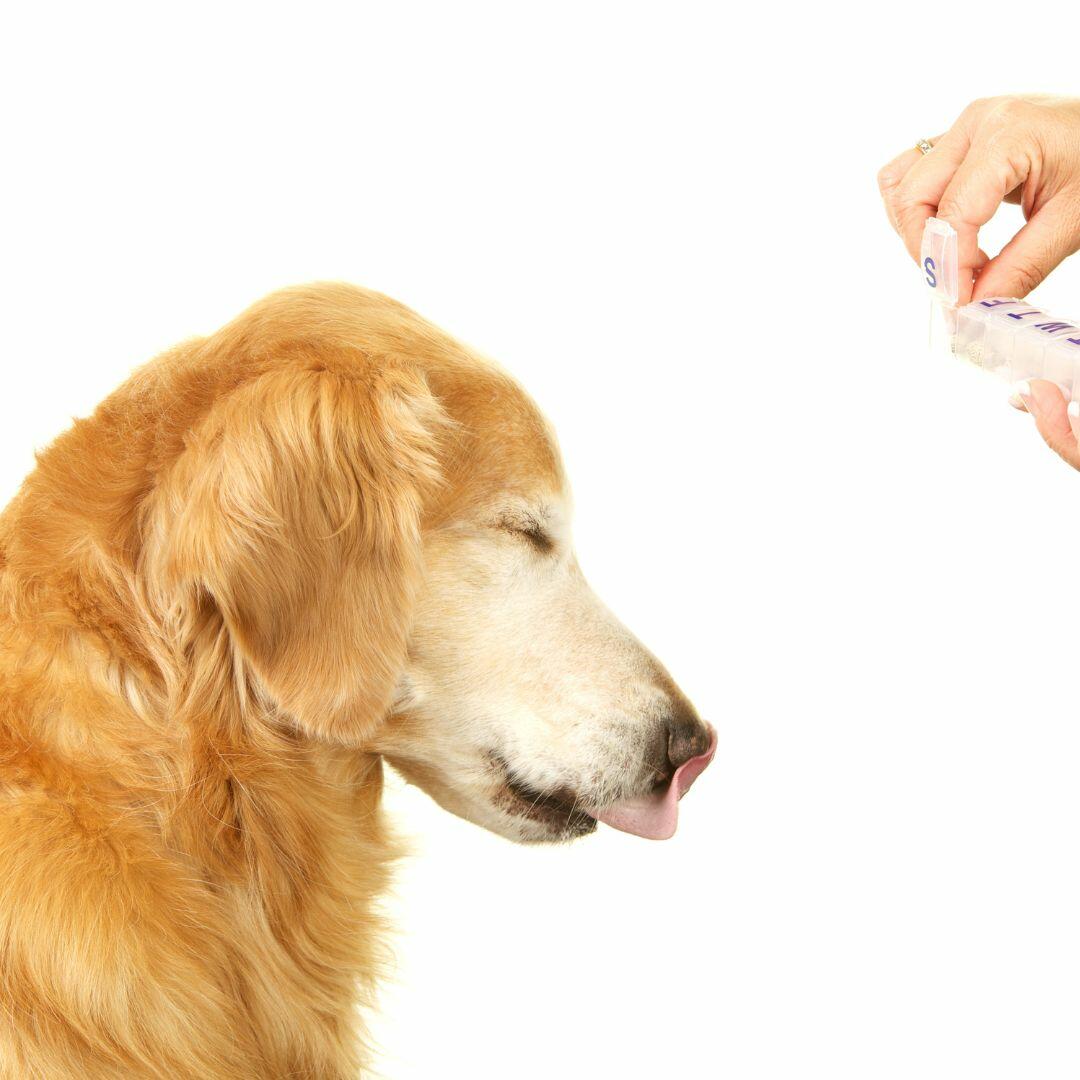 You will need to fill out the same information as if you were buying through our website – this includes the name of your pet, their species, age, weight, sex, neutering status, and any other medication they might be taking. You'll also need to upload a clear picture of your prescription before you check out.
It would be helpful if you could let us know at the time of ordering if any details are different between the prescription and your amazon account. For example, please let us know if the registered pet parent's name does not match the amazon account holder's name, or if the delivery address is different. We will see this on your order, but a quick explanation can help us confirm that your prescription is still valid for you to use. We may need to give you a call or message if we need to confirm this.
The medications are still dispensed and dispatched from our independent practice in Leicester, after being screened by our RCVS registered Vet. Using Amazon's platform has helped us grow and reach so many more pet parents, so we would like to thank you for continuing to support our small business.
Here is a list of some of the products that you can purchase through Amazon with a valid prescription:
Advantage Spot On Flea Treatment 80 Large Cat and Rabbit >4kg
RS Pet Bayer Drontal Worming Tablet for Dogs, Pack of 2 tablets
FRONTLINE Plus Flea & Tick Treatment for Medium Dogs (10-20 kg) - 3 Pipettes
FRONTLINE Plus Flea & Tick Treatment for Small Dogs (2-10 kg) - 6 Pipettes
Drontal Plus XL Flavour Wormer, Single tablet
Bayer Drontal Tasty Bone Wormer for Dogs, Pack of 1 tablet
Seresto Dog Flea Collar with Tick Control, Large
Seresto Dog Flea Collar with Tick Control, Large
Drontal Cat Worming Tablet (1 Tablet)
Panacur Granules Wormer for Cats and Dogs- 3 sachets of 1.8 g each
Frontline PLUS Spot On Cat Flea Treatment, 3 pipettes
Seresto Cat Flea Collar With Tick Control, 1 Collar
FRONTLINE Plus Flea & Tick Treatment for Extra Large Dogs (over 40 kg) - 3 Pipettes
Panacur Wormer Paste for Cats, Kittens, Dogs and Puppies, 5g Syringe
Drontal Puppy Suspension, 50ml
Panacur Small Animal 10% Oral Suspension- 100ml
Bayer Droncit Tapewormer 20mg Spot-on solution for Cats from 2.5 to 5 kgs, Pack of 4 Pipettes
Drontal Plus for Dogs Bone Shaped Worming Tablet Packs (Pack Size: 24 Tablets)
Norbrook Loxicom 1.5mg/ml Oral Suspension Anti-Inflammatory/Pain Relief for Musculo-Skeletal Disorders in Dogs 100ml- Prescription Required
Noromectin Horse Wormer 1.87% Oral Paste - 1 Syringe
FRONTLINE Plus Flea & Tick Treatment for Small Dogs (2-10 kg) - 3 Pipettes
Frontline Spray - 250ml
Drontal Cat XL Wormer, single tablet
Effipro 50mg Spot On solution for Cats for Flea Treatment, Pack Of 4 Pipettes
Norbrook Thyronorm Oral Solution For The Stabilisation of Hyperthyroidism in Cats - 100ml- Prescription Required
Bayer Drontal XL Wormer for Cats over 6 Kgs, Pack of 8 tablets
Equest Pramox Horse Wormer 19.5 mg/g + 121.7 mg/g Oral Gel for Horse and Ponies
Veloxa Chewable Dog Wormer, 4 Tablets
Boehringer Ingelheim Metacam Oral Suspension Anti-Inflammatory/Pain Relief for Musculo-Skeletal Disorders in Dogs 180ml- Prescription Required
Dronspot Large Cat Spot-on Worming Solution 1 Pipette
Effipro Spot On for Medium Dogs, 10-20kg, 4 Pipettes
Pfizer Dermisol Cream, 100 g
Effipro DUO Cat Spot On Solution x 4 Pipettes
Effipro Spot On for Small Dogs, 2-10kg, 4 Pipettes
Pfizer Dermisol Cream, 100 g
Frontline PLUS Spot On Cat Flea Treatment, 6 pipettes
Vetoquinol Propalin Syrup For Urinary Incontinence For Dogs - 100ml- Prescription Required
Droncit Tapeworm Tablets, Single tablet
Effipro DUO Cat Spot On Solution x 4 Pipettes
Strongid-P Paste 43.90% High Performance Horse Wormer Syringe
Virbac Eraquell Horse Wormer Syringe 700Kg Horse
Bayer Advocate For Cats Spot On For Cats 40 (Kittens & Cats Up To 4kg) 6 Pipettes- Prescription Required
Frontline PLUS Spot On Medium Dog, 6 pipettes
Dechra Vetoryl 10mg Hard Capsules For Dogs Trilostane x 30 Capsules- Prescription Required
Drontal Tablets x 2 40g - XL Cats (Over 6kg)
Effipro Spot On for Large Dogs, 20-40kg, 4 Pipettes
Endogard Plus Flavour Tablets for Dogs x 8 Tablets
Frontline Tri-Act Spot-On Flea Treatment For Dogs 5-10kg
Bayer Advocate Spot On For Medium Dogs - 100 (4-10kg) 6 Pipettes- Prescription Required
Norbrook Loxicom 0.5mg/ml Oral Suspension Anti-Inflammatory/Pain Relief for Musculo-Skeletal Disorders in Cats 15ml- Prescription Required
Dechra Cardisure Flavoured Tablets for Dogs - 5mg x 100 Tablets - Prescription Required
Vectra Vectra 3D Spot-on Solution 3 Pipettes 1.6 Ml Dogs 4 to 10 kg Green
Scalibor Scalibor Protector Band For Dogs 65 cm
Deosect 5.5% Fly Cutaneous Spray Equine Solution For Horses 1 Litre
Vectin Horse Wormer Paste (Single syringe)
Vectra Vectra 3D Spot-on Solution 3 Pipettes 4.7 Ml Dogs from 25 to 40 kg Violet
Panacur Equine Apple & Cinnamon (24g)
Effipro Spot On solution, Very Large Dogs (40-60kg) - 4 Pipettes
Chanelle Rheumocam 1.5mg/ml Oral Suspension For Dogs 200ml - Prescription Required
Dechra Vitamin K Tablets for Dogs - 50mg - Pack of 14 Tablets
Ceva Carprodyl Quadri 120mg Tablets Anti-Inflammatory/Pain Relief for Musculo-Skeletal Disorders in Dogs - 100 Tablets- Prescription Required
Pyratape P Horse Wormer Oral Paste
Boehringer Ingelheim Vetmedin 1.25mg Flavoured Tablets for Congestive Heart Failure in Dogs x 50 Tablets- Prescription Required
Dechra Equipalazone 1g Flavoured Oral Powder For Horses x 100 Sachets - Prescription Required
Chanelle Prazitel Plus Flavour Wormer for Dogs, Pack of 24 tablets
Effipro Duo Spot On Solutions For Dogs 4 Pipettes Per Pack - Small dog (2-10kg)
Bayer Drontal Plus Flavour Round and Tapewormer Pack of 8 Tablets - XL Dogs (35kg)
Chanelle Rheumocam 1.5mg/ml Oral Suspension For Dogs 100ml - Prescription Required
Boehringer Ingelheim Previcox 227mg Chewable Tablets Anti-Inflammatory/Pain Relief in Dogs x 30 Tablets- Prescription Required
Vectra Vectra 3D Spot-on Solution 3 Pipettes 3.6 Ml Dogs from 10 to 25 kg Blue
Eqvalan Duo Horse Wormer Oral Paste x 1 Syringe
Boehringer Ingelheim Metacam Oral Suspension Anti-Inflammatory/Pain Relief for Musculo-Skeletal Disorders in Cats & Guinea Pigs 15ml
Virbac EasOtic Ear Drops for Dogs 10ml- Prescription Required
Cazitel 230/20 mg Flavoured Film-coated Tablets for Cats - 1 x Tablet (Single)
Prazitel Plus Flavour Tabs x 1 Tablet
MSD Animal Health Incurin Urinary Incontinence Tablets For Dogs 1mg x 30 Tablet- Prescription Required
Frontline PLUS Spot On, 6 pipettes - Large Dogs (20-40kg)
Chanelle Rheumocam 1.5mg/ml Oral Suspension For Dogs 42ml - Prescription Required
Virbac Prinovox Cat Spot On Solution 80 Large (4-8kg)- Prescription Required
Cestem XL Worming Tablets, Single tablet
Effipro Duo Spot On Solutions 4 Pipettes Per Pack - Medium Dogs (10-20kg)
Prazitel Plus+ Extra Large Dog, Single tablet
Endogard Plus Flavour Tablets for Dogs x 1 Single Tablet
Anthelmin Plus Flavour Single Tablet for Dogs - 1 x Single Tablet
Virbac Prinovox Dog Spot On Solution 100 Medium (4-10kg)- Prescription Required
Panacur Horse 22% 10x10g Sachets
Vetoquinol Aurizon Ear Drops Suspension For Otitis in Dogs - 20ml- Prescription Required
MSD Animal Health Optimmune Eye Care Ointment Treatment For Dogs 3.5g- Prescription Required
Virbac Inflacam 1.5mg/ml Oral Suspension Inflammation and Pain Relief for Dogs 100ml
Noropraz Horse Wormer Equine Oral Paste 18.7 mg/g + 140.3 mg/g
Fipnil Spot On Flea and Tick Treatment for Cats, 3 pipettes
Clinadry Multi Eye Lubricant
Virbac Cyclavance Oral Solution For Dogs & Cats 30ml- Prescription Required
MSD Animal Health Bravecto Chewable Flea & Tick Infestation Tablet for Extra Large Dogs 1400mg x 1- Prescription Required
Dechra Canaural Ear Drops Suspension For Dogs & Cats - 25ml- Prescription Required
Panacur Wormer for Rabbits 18.75% Oral Paste 5g for control of intestinal worms
Flevox Spot On for Cats x 1 Pipette
Fipnil Spot On Flea & Tick Treatment for Dogs Small Dog 2-10kg, 3 pipettes
Vectra Vectra 3D Spot-on Solution 3 Pipettes 8 Ml Dogs 40 kg Red
MSD Animal Health Bravecto Spot-On Pipette Flea & Tick Infestation Treatment for Medium Cats 250mg x 1- Prescription Required
Dechra Felimazole 2.5mg Coated Tablets For Cats x 100 Tablets- Prescription Required
MSD Animal Health Bravecto Plus Spot-On Pipette Parasitic Flea & Tick Treatment for Medium Cats 250mg x 1- Prescription Required
Effipro Duo Spot On Solutions For Dogs 4 Pipettes Per Pack - Large Dogs (20-40kg)
Chanelle Prazitel Plus Xl Flavour for extra large Dogs, Pack of 10 tablets
MSD Animal Health Otomax Ear Drops Suspension for Acute Otitis in Dogs 34ml- Prescription Required
Virbac Milpro Wormer Tablet for Large Dogs Over 5kg 12.5mg/125mg x 1 Tablet
Flevox Spot On for Dogs - Small Dogs 2-10kg x 1 Pipette
Effipro Duo Spot On Solutions For Dogs 4 Pipettes Per Pack - Extra Large Dogs (40-60kg)
Vectra Vectra 3D Spot-on Solution 3 Pipettes 0.8 Ml Dogs 1.5 to 4 kg Yellow
Novartis Fortekor 2.5mg Heart Failure Treatment For Dogs & Kidney Disease Treatment For Cats Box of 28 Tablets
Elanco Surolan Ear Drops Cutaneous Suspension For Cats & Dogs - 15ml- Prescription Required
Kernfarm Flubendazole 1% x 60 Gm
Anthelmin Roundworms & Tapeworm Treatment for Cats - 30 Pack
Anthelmin Plus XL Flavour Worming For Dogs - 12 Tablet Pack
Chanelle Rheumocam 1.5mg/ml Oral Suspension For Dogs 15ml - Prescription Required
Chanelle Rheumocam 1mg Tablets For Dogs x 100 Tablets
Chanelle Rheumocam 2.5mg Tablets For Dogs x 100 Tablets
Chanelle Rheumocam 15mg/ml Oral Suspension For Horses 100ml - Prescription Required
Chanelle Rheumocam 15mg/ml Oral Suspension For Horses 250ml - Prescription Required
Chanelle Rheumocam 0.5mg/ml Oral Suspension for Cats 5ml - Prescription Required
Elanco Clik Extra Pour-On For Sheep 5 Litre
Dechra Equipalazone 1g Flavoured Oral Powder For Horses x 32 Sachets - Prescription Required
Dechra Equipalazone 1g Oral Powder For Horses x 100 Sachets - Prescription Required
Elanco Milbemax Chewable Tablets 25mg- Dogs Under 5kg x 4 Tablets - Prescription Required
Dechra Equipalazone 1g Oral Powder For Horses x 32 Sachets - Prescription Required
Elanco Milbemax Tasty Worming Tablets for Cats x 4 Tablets - Prescription Required
Felpreva Spot on Solution for Small Cats (1-2.5kg) - 1 Tube- PRESCRIPTION REQUIRED
Elanco Fortekor Plus 5mg/10mg For Congestive Heart Failure In Dogs Box of 30- Prescription Required
Elanco Fortekor Plus 1.25mg/2.5mg For Congestive Heart Failure In Dogs Box of 30 Tablets- Prescription
Virbac Inflacam Chewable Inflammation and Pain Relief for Dogs x 100 Tablets 2.5mg- Prescription Required
Elanco Atopica 10mg Dermatitis Soft Capsules - 15 Capsules- PRESCRIPTION REQUIRED
Virbac Inflacam Oral Suspension Inflammation and Pain Relief in Horses 100ml
Elanco Atopica Oral Chronic Dermatitis Solution for Cats & Dogs - 5ml- Prescription Required
Dechra Osurnia Ear Infection Treatment Gel For Dogs 1.2g x 1 Tube- Prescription Required
MSD Animal Health Bravecto Chewable Flea & Tick Infestation Spot On Pipette for Extra Large Dogs 1400mg x 1- Prescription Required
Novartis Corvental-D 500mg Hard Capsules For Heart Failure In Dogs x 100 Capsules- Prescription Required
Ceva Cardalis Chewable Tablets For Heart Failure in Large Dogs - 10mg/80mg x 30 Tablets- Prescription Required
MSD Animal Health Posatex Ear Drops Suspension for Acute Otitis in Dogs 17.5ml- Prescription Required
Virbac Tiacil Ophthalmic Antibiotic Solution For Dogs, Cats, & Rabbits - 5ml- Prescription Required
Virbac Rilexine Palatable Skin & Urinary Infections For Dogs & Cats 1 Tablet 75mg- Prescription Required
AnimalCare Aurimic Ear Drops Cutaneous Suspension For Dogs & Cats - 20ml- Prescription Required
Norbrook Loxicom 1mg Chewable Tablet Anti-Inflammatory/Pain Relief for Musculo-Skeletal Disorders in Dogs x 100 Tablets- Prescription Required
Boehringer Ingelheim Metacam 1mg Chewable Anti-Inflammatory/Pain Relief for Musculo-Skeletal Disorders Tablets For Dogs x 84 Tablets- Prescription Required
Boehringer Ingelheim Metacam Oral Suspension Anti-Inflammatory/Pain Relief for Musculo-Skeletal Disorders in Horses 100ml- Prescription Required
Elanco Milbemax Classic Worming Tablets for Small Dogs & Puppies x 4 Tablets - Prescription Medication
Boehringer Ingelheim Vetmedin 5mg - 100 Capsules- Prescription Required
Dechra Canaural Ear Drops Suspension For Dogs & Cats - 15ml